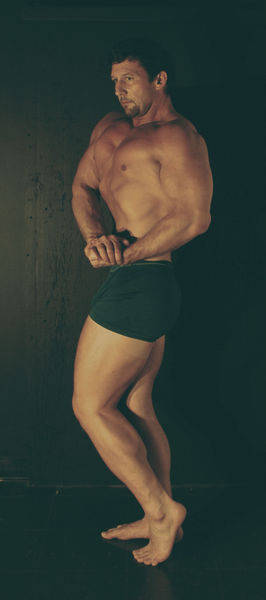 Me natty 5 years ago at 43 years old. I'm the same weight now but fatter and less muscle, you know the drill. Goal is to be 200 with a 30'' waist and could care less about muscle mass. The older we get the smaller we need to be.....if we want a long and healthy life.
This thread is simple. I will not use GH, slin and roids to have 14'' arms like Ron Harris who claims to be natty with 17.5 arms, I will be natty and have 17.5'' arms and a tiny 30'' waist unlike Rons 40'' turtle slin gut.
The diet: Keto 6 days a week, one day clean eating and about 350 carbs but lower fat that day (40g fat). Ptotein 200g a day or close to that.
The workout: One day a week with weights, no more then 45 min, that's all I need. Cardio, 5 days a week on a real bike, about 12-15 miles each day. Back pack has about 20lbs of bike locks in it so some added weight for my ride.
Going to prep for this the next few days, plan to start next Monday. I will provide new photos to keep me honest.