The first World Wide Wrestling Federation (WWWF) Championship match was anything but memorable.

Buddy Rogers came into the bout as the inaugural WWWF title holder, having been awarded the prize by Vince McMahon Sr. when the league broke away from the National Wrestling Alliance in January 1963. The fight took place in Madison Square Garden on May 17, 1963, and Bruno Sammartino defeated Rogers in under a minute via submission with a backbreaker.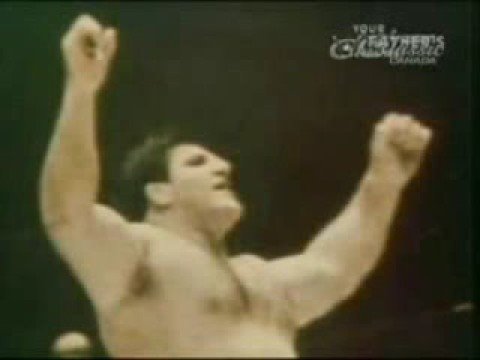 This is where the story gets interesting.

For some reason Sammartino never got the original belt from Rogers. Instead, a new one was made, and Sammartino wore that one for the eight years he spent atop the WWWF. So what happened to the first title belt? It had been a mystery, until this week.
Annie Barend, the widow of former WWWF wrestler Johnny Barend, was cleaning her attic in Avon, N.Y., recently when she found a belt wrapped in a bath towel. After some research, Barend discovered that she had stumbled upon Rogers' original belt.

How Johnny Barend ended up with the belt is still unclear, although there are some clues. Known as "Handsome Johnny Barend," he was a tag-team partner of Rogers. In fact, the two even defeated Sammartino in a tag-team match two months after the original title bout.

Barend verified the belt's authenticity with Dave Millican, a belt maker for the WWE. Millican recognized the belt immediately and was so enamored that he bought it from Barend.

"It makes you wonder what else is stashed away in people's attics. It really does," Millican told SLAM! Wrestling. "It makes you wonder what other historical belts, and not just belts, but pieces of wrestling history, are stashed away in attics that people don't even realize they have. Annie didn't even realize what she had -- and why would she?"