I dont know how well you guys know all the different photographers, aside from Comstock and Pearl Bernal. When i was at Strong and Shapely this past weekend with Greg, he introduced me to Tony who is currently working for Muscle Mag. He's energetic as hell!!!! I dont now, i guess im just surprised at how young he was for a photographer, we talked for a while and he gave me a guided tour of the gym and showed me the Ronnie Coleman Dumbells, fucking sick!!!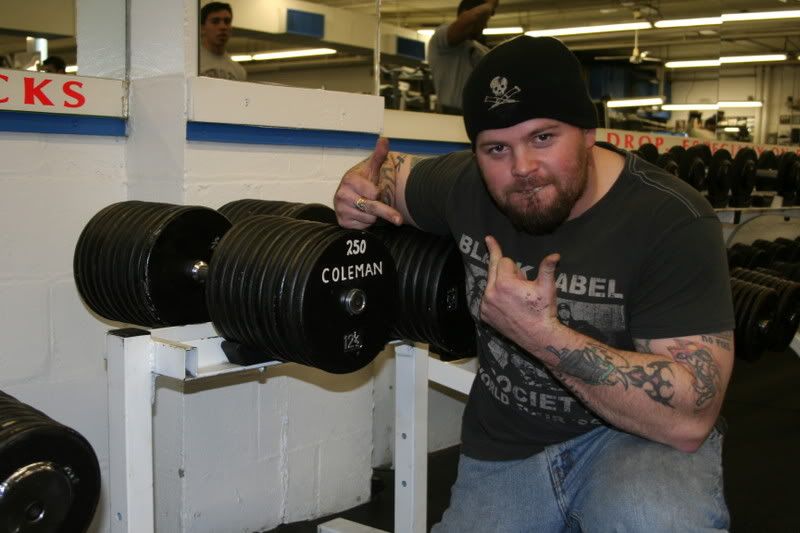 He said he's the East Coast corespondent for the mag. Why dont we steal him?? DO we have a East Coast specific guy?? Shit i was thinking i wonder if there could be a running east coast theme for gyms with photos in MD.. Say he travels from "hardcore gym to gym giving updates and taking pics... fucked if i know, im just a prick who loves this sport.. anyways, you might know Tony cuz hes on these boards as GHGut.
Enough Ramblin, i just wanted to throw his name out there since he was such a cool dude that we all now..
Thanks Tony!!!
I got these pics he too... The one on the bottom is Justing Long, man that back is sick!! Tony, does Long train at Strong and Shapely?