Ive never really believed in overtraining. Ill admit that it is overtraining in the sense of doing permanent damage to the body over a period of many years. I always got slow steady gains over the years aslong as I ate enough. My front delts got the most training at one point.With the massive chest sessions done twice a week, plus shoulder work done with chest on those days. They were also one of my most developed areas. So I think for building you just need to feed the muscle and is very difficult to overtrain them in the sense of growth. Injuries is another issue.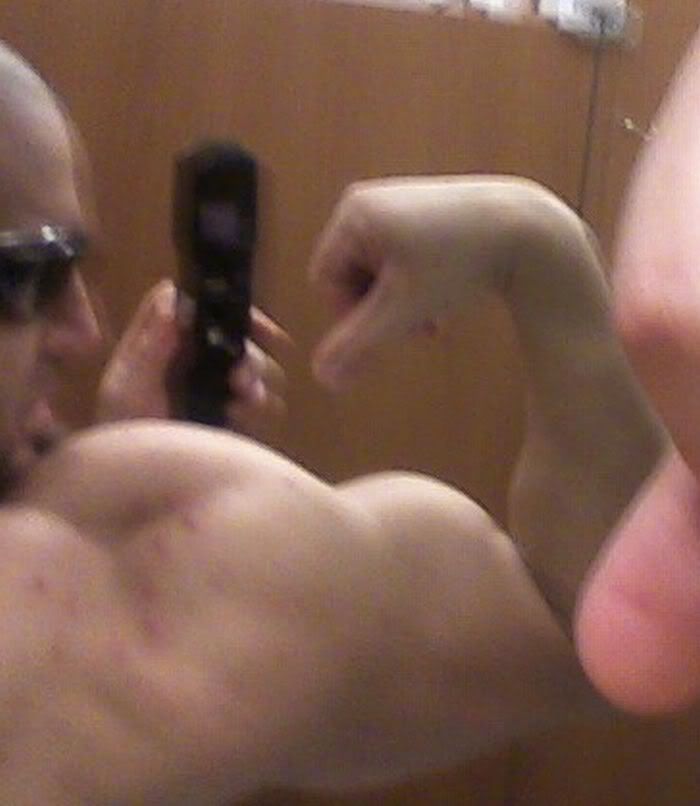 And my front delts would be the area that would be the most "overtrained" by that theory of overtraining. I believe much more in undertraining. Because the most overtrained muscle for me was also the most developed.
It definately has to be fed though. For the first 4 years until I was 18 my diet was very little food. Plus biking 7 miles each way to get to gym. So my weight gain was very slow and I mainly got super strong at a light bodyweight. Just stronger and stronger but hardly growing. Strength gains dont always translate to size. Your body can just become more effective without growing. So its important to FEED THAT SHIT. When I was doing 6-8 hour back and deadlift sessions on a fucking granola bar at 185 lbs, I wasnt feeding that shit properly. I was too exhausted to eat when I got back and all my sessions were so long that I wasnt getting in all the food I should have been.
My gym is 24 hour so I can train anytime. I dont like these fitness gyms but it does have that one benefit
KILL THAT SHIT!!