First of all, I ordered this in late May and its already in my hands, which needless to say is screaming fast for a completely hand build custom guitar. As for the guitar itself, its nothing short of amazing. The fit and finish, materials, and playability are better than Ive ever seen on a guitar. This is the first 8 string Bernie has built and I'd call it a great success. The tone is as huge as one could imagine. The neck is thin and very fast, and the action is incredibly low. This thing is so much fun to play. Also, I want to give a big thanks to Jon at FunkyMunky Music. He was incredibly cool with me, even though I'd bug him regularily asking for updates and just picking his brain in general. He had a lot of enthusiasm for this and I really appreciate that in a dealer. If you need a guitar, custom or production, Bernie Rico Jr or anything else he is a dealer for, dont hesitate to get a hold of him. He will take care of you.
Specs:
Body: Bernie Rico Jr Jekyll-Maple neck through, mahogany wings, Quilted maple top, 28 frets
Scale: 27.5"
Fretboard: Ebony
Pickups: EMG 808
Bridge: Kahler 8
Tuners: Grover Minis
Controls: Single push/pull acting as volume and pickup selector.
Inlays: Side block Mother of Pearl
Frets: SS 6100
Finish: Natural with black burst with matching headstock. Gloss finish on top and headstock. Tung oiled sides, back, and neck.
NOW ON WITH THE PRON!!!
WHAT?! WHAT IS THIS?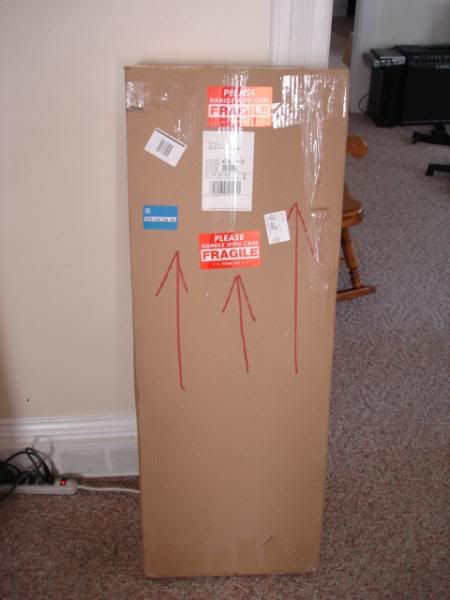 My pulse was quite elevated at this point....
OH SNAP SON!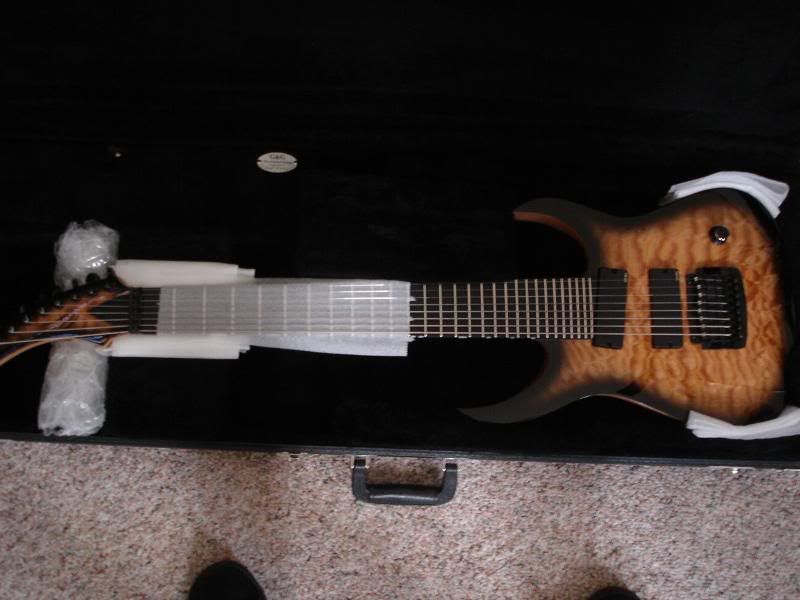 Side blocks own